Vision Statement
To serve a diverse high technology customer base with precision components, systems, and solutions.
Quality Policy
ARC will meet customer requirements and continually improve its quality management system in order to ensure an excellent customer experience.
ISO9001:2015 Certified
Certificate Registration No:951 11 5658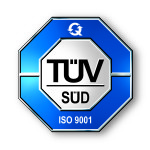 Mission Statement
ARC is committed:
To provide the highest quality product possible through our highly skilled and dedicated employees and manufacturing processes.
To pursue aggressive, outgoing research and development programs thus insuring its future as a leader in nanotechnology.
To provide the highest standards of service available through our commitment to customer communication, rapid response and technical expertise.
To be the partner of choice for the world's leading service providers, governments and enterprises.
To become a market leader by consistently exceeding our Customer's expectations.
.